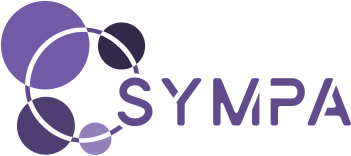 Sympa (Systeme de Multi-Postage Automatique) is an open source, scalable, and highly-customizable modern mailing-list manager. In addition to sending messages to lists, it is used to automate list management functions such as subscriptions, moderation, and archiving. It can cope with very large lists. It comes with a complete user and administrator web interface supporting more than 30 languages.
Use your domain name or ours
No setup fees
Unlimited email postings
Attachments permitted
No delivery throttling
Searchable private archives
Pay in USD, EUR, GBP, or AUD
Free migration of lists from other servers
Sympa features
Advanced MIME support, including digests, anonymization and S/MIME encryption.
Archive management with web access and RSS feeds.
Moderation and administration via email, web and SOAP interface.
Multi-lingual, translated to more than 30 languages.
Web interface for both users and admins to list overviews, customization, administration, searchable archives and optional web-based email reply form.
Clean moderation and expiration processing.
Customizable service messages (templates) for owner and listmaster.
Sophisticated automatic bounce management.
Data provisioning using LDAP, SQL or other data sources.
Learn more about Sympa at https://www.sympa.community/sympa.
Our servers are currently running Sympa version 6.2.72 (released 1 June 2023).